Knowing When Its Time to Leave Disney in the Dust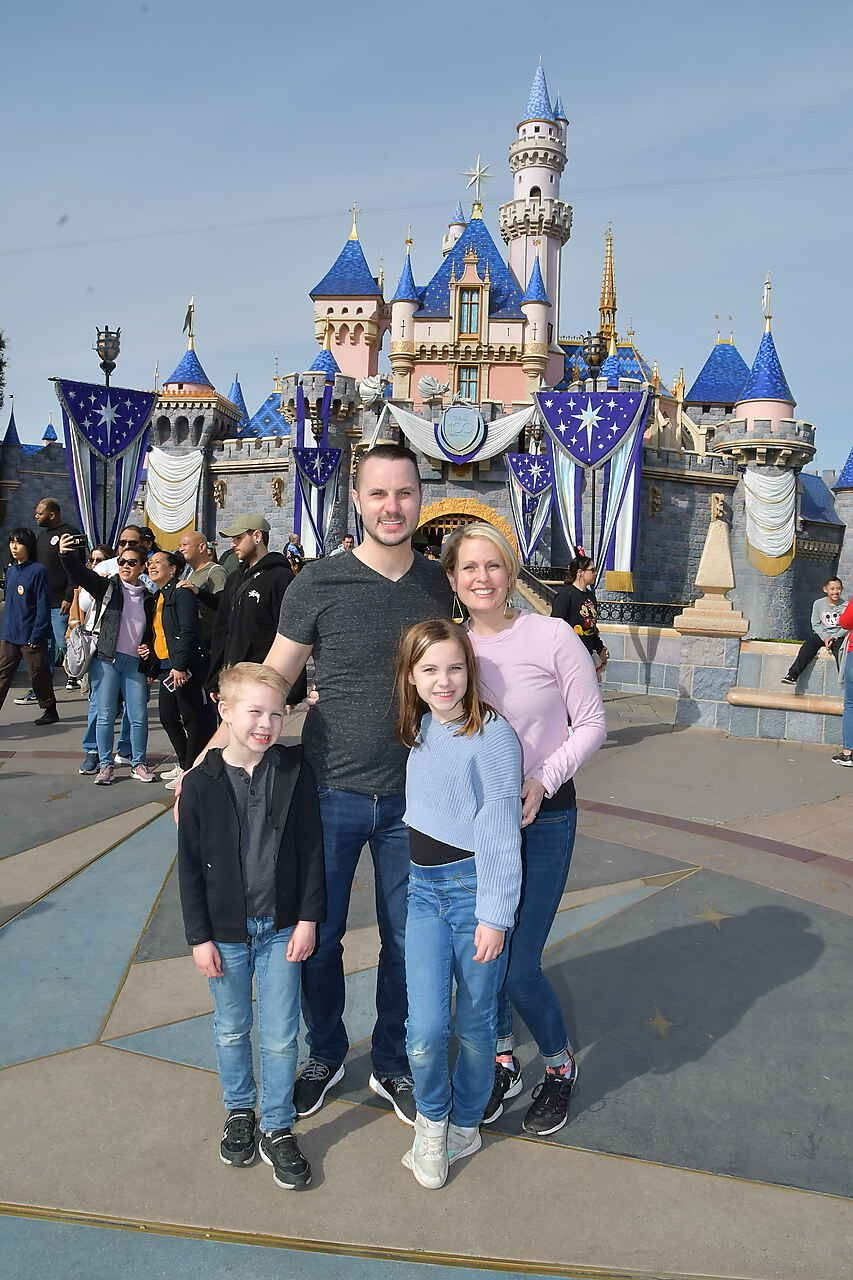 Last month, we took the family to Disneyland. It was expensive, but we thought it would be the most fun our kids would have in their entire lives!
Not quite.
After a couple of days, the kids were ready to leave Disney in the dust and I learned a valuable lesson.
Here's the story:
---
Let's take a step back real quick.
My wife and I have talked about taking our kids to Disneyland for several years. They are the right ages (9 and 7) and we just needed to save up to make it happen. So we decided to finally go for it this year.
Obviously, it would be a lot of money, time, and energy, but we knew we'd have fun.
So we found an AirBnB, bought plane tickets, and purchased 5-day passes for Disney.
Then we packed and flew to Anaheim. Needless to say, anticipation was growing.
A few notes about me:
I like to plan and think ahead
I want to make everything perfect
I try to anticipate challenges and have backup plans
This is just how I roll. I am the Travel Agent planning the perfect trip. So my expectations for the trip were very high.
Just to give you an idea of how high, I thought:
this trip was going to be beyond epic
this will be the most fun the kids have ever had
they will tell their great-grandkids about the first time they went to Disneyland.
In short, my expectations were higher than my kids.
My wife, on the other hand, was more realistic. She called our trip an "expensive experiment". Some things will work and others won't, but that's ok. None of us had been there before, so we'll figure it out as we go.
I'll get back to how all this goes later in the story.
Day 1: California Adventure
Our first day was chaotic, but fun. We didn't quite know what to expect when we got there so it felt a bit overwhelming at first.
As we walked around, we started to get an idea of what rides the kids would like and how adventurous they would be. Our goal was to get them to ride at least one rollercoaster. If they rode a rollercoaster, the rides would be much more fun.
We checked out Web Slingers, Cars Land, and took in all the sites to see around the park.
Then it happened: we even got them to ride their first rollercoaster. Goofy's Sky School!
Overall, we had a great day. The kids were excited to go back for Day 2.
Day 2: Disneyland Park
Anticipation for more rollercoasters grew as we walked into Disneyland the next day. We asked them about getting pictures with characters or seeing other things around the part, but no - they just wanted more rollercoasters.
So we did.
We took them to Thunder Mountain, Matterhorn, and Space Mountain. They loved all of them. We also spent time in Star Wars: Galaxy's Edge and taking in all of the sites from the movies.
At last, we ended the day with the fireworks show. It was a great day!
I knew Day 3 was going to be epic.
Day 3: back to California Adventure
We spent most of the day in Avengers Campus.
Kids were thrilled to meet Spiderman and Iron Man.
Rode the Incredicoaster.
SO. MUCH. FUN.
I thought Day 4 was going to be the best day yet!
Until they asked this question -
"Dad, do we have to come back here tomorrow?"
Me: "Um yea, we're coming back to Disneyland - we're here all week!"
Kids: "But, we've been here already. We want to go to the beach!"
Wait, WHAT?!? I couldn't believe what I was hearing -
Me: "We already spent the money to fly here and we still have tickets for two more days, so we need to take advantage of every minute!" Kids: "We're tired of going on the rides. We really want to go play on the beach!" I am speechless.
(I think this photo sums up how the kids felt right about this time)
What was happening?
Why would they want to go to a beautiful, sunny beach when they could just follow the plan I had set up for them to have the best time of their lives?
Then it hit me: This trip isn't about everyone following my "perfect" plan -
This trip is about the family.
It's about us being together.
It's about us sharing an experience.
It's about us making memories together.
It's about us breaking out of our routine and doing something different.
It's about our family.
Day 4: Relaxing
We grabbed breakfast with my friend Nik and her family (so fun!).
Instead of going back to the park, we went to Huntington Beach.
Even though it was 60 degrees out, that was plenty warm to play in the water for those of us from the Pacific Northwest.
The kids loved it. It was just what we needed.
Day 5: Heading home
We packed up, grabbed breakfast, and spent time at Newport Beach.
Nik and her family met up with us again to say goodbye.
We flew home to Portland - exhausted, but thankful for a great trip.
Those last two days helped me to realize something: I could plan every last minute of our trip, but that doesn't mean it was going to be the best thing for everyone.
Following my plan wasn't the most important thing.
Instead, I needed to be present and listen to my family's needs.
They didn't need me to be the Travel Agent and plan the perfect vacation. They did need me to set my expectations aside, be present, and enjoy our vacation together.
They need me to be Dad.
In the end, we had an awesome trip.
The kids had fun and we made great family memories.
When I asked them what their favorite part was, they said:
"Going on rides"
"Going to the beach"
"Meeting new friends"
"Driving the Telsa" (our rental - they loved the fart sounds)
The kids loved the trip and want to go again.
Next time though, I'll go in with different expectations.
Instead of trying to make the perfect trip, I'll focus on being present with my family.
I'll focus on being the Dad and husband they all see in me.
It will be epic.
Enjoying these posts? Subscribe for more